Networking in the real World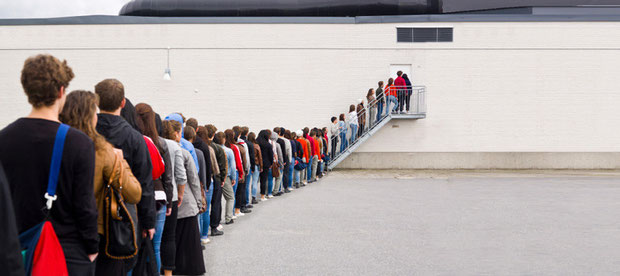 Despite - or maybe because of - the increasing importance of virtual social networks, the importance of network meetings increases in large groups. The options for action are as diverse as are the occasions and goals. Important for all formats: The preparation must be perfect - and: the more casual the framework, the more concise the preparation.

I support you with regard to conceptualisation, implementation and follow-up of your event – and you can concentrate on the essentials: the creative potential and the ideas of your employees.

With a clear structure into the future
The Future Conference and the RTSC format (Real Time Strategic Change) provide a structured approach to strategy changes or topics for the future in large groups.

Prompting passion with non-structure
Open Space Technology (invented by Harrison Owen) and more recently the BarCamp live from the minimalist frame: The guiding topic is given by the host, there are clearly defined time slots and corresponding spaces. That´s it. Everything else will be organized by the participants themselves. Be prepared to be surprised!
  
A different kind of grapevine
Exchanging experiences, forming an opinion, reflecting together on a topic - there are many formats to do this, including:
World Café
Small groups of people discuss a topic at several tables, with individuals switching tables periodically - and everyone is involved.
Marketplace of opportunities / News / Projects
At various stands experts are ready to discuss "their" topic, to give impetus, and to answer questions.