Using the Effort of many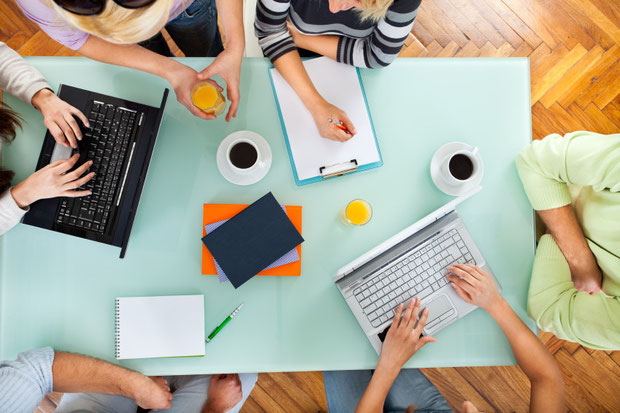 Working together professionally - in multi-functional teams
For employees in today´s complex organisations it is a challenge to be a member of various, virtual and cross-cultural teams, workgroups and task forces. Often, there is no time or nobody is aware of the need for a sustainable development of the team, especially in the case of project teams. Therefore, every individual is responsible to build or broaden his/her expertise in order to be able to deal with these group tasks:
Structured preparation
Focused contributions on the topic (objective, method, content, reasoning)

Meta communication, if necessary (relationship, feedback, conflict, esteem)
I bring teams forward through
Facilitation of Management and Team Workshops
The team focusses on the content and on finding solutions, the facilitator ensures a disciplined approach and the upkeep of the group's energy. Based on your objectives, I design and facilitate inspiring workshops.
 
Conflict resolution or mediation
Usually, unresolved issues climb up the escalation ladder unnoticed. You benefit from my background in psychology and business experience when we define the reference point for your issue - be it individual coaching, consulting for managers, how s/he can lead resolve a dispute within their team, or mediating between two or more parties.

Team coaching
Live-Supervision and Feedback on the group process reveal the blind spots of the group. One special style is the Reflecting Team.
 
Reflecting Team
If your team is stuck in conflicts or complex problems and unable to get going again without any help, the Reflecting Team can offer solution promoting impulses. Two coaches support the client's system by the alternation of feedback, watching and reflexion. This way, the client's system is mirrored according to what has been relayed which leads to a respectful and appreciative dialogue that helps to unlock new solutions.

Coaching of the Leader 
Coaching for managers, project managers and professionals