Ready for takeoff: Your milestones for implementation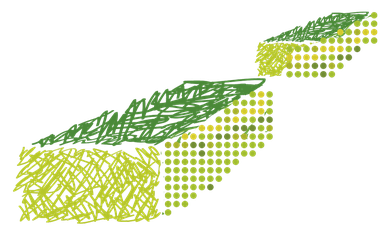 Where are you with regard to talent management?
Are you - like most companies - still taking advantage of individual elements such as recruiting, development, and leadership development? Or do you already have a systematic approach? 

As a small business, it is worthwhile to consider a more comprehensive and above all consistent talent management. However, many shy away from the effort.
Starting out you will benefit from my White Paper on Talent Management (German language).
If you are already one step ahead and already have identified a need for improvement, you best determine your need for action in a Strategic Review.
If you want to introduce only individual elements, you can read here on how I can assist you.

Succession Planning: If it is getting serious, it's already too late...
For an arranged succession systematic planning is a must. Global players have already understood this: They go to great lengths to fill their key positions sustainably. Many SMEs, however, underestimate the need for early preparation. Until in a worst case scenario an unexpected blow at the management level brings the company to the brink of a threatening situation...
...because no deputy has been named, and the team was not involved
...because strategically relevant documents have not been properly filed
...because time-critical decisions are not known
..., etc.
To succession planning applies: Do what is necessary - instead of introducing a formal system that is not needed.
IT system: Less is more
Whether you need a specific IT system that supports your talent management system depends on various factors:
Complexity of your organisation (geography, corporate structure, number of hierarchy levels, etc.)
Size of the talent pool
Number of managers in the talent management process who require access to data
Transparency of data for employees
I support you in describing the exact specifics and in assessing possible IT systems or alternative solutions in this regard, in checking the fit with your requirements and in identifying the cost for customizing.  
Potential Analysis: The beta error is critical
The benefit of an instrument for potential analysis depends on the hit rate among the selected candidates. The known instruments (assessment centre, interview, work samples, etc.) rank differently, all better than mere chance, but all of them are also far below 100%. The beta error, known from the field of statistics, i.e. the proportion of employees who are suitable, but who have NOT emerged as positive from the potential procedure, is, on the other hand, simply unknown.

Only one thing is certain: These employees are highly frustrated - and your company must deal with a high risk of retention. I support you in answering the following questions for your company:
Do you need a potential analysis instrument at all?
What are the right ones for your company and your target groups?
How to plan the introduction and implementation so that all parties benefit from participation?
What are the consequences of the procedure for the employee?