My customers´ voice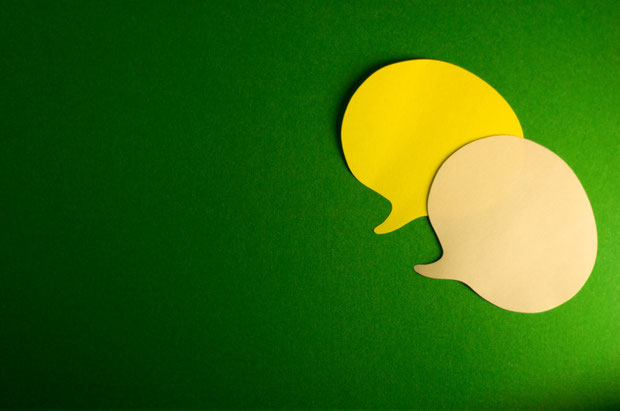 Who can benefit from my services
"People who are ready to embrace change!
Those, who need to take a decision - in their professional or private lives."
 
"I can highly recommend the consulting services of Ms. Reimers to everyone who senses blockades in any area, wants to achieve new goals, or just needs a strategic stocktaking. Especially helpful with career planning."
 
"People who are looking for new objectives, either in their professional or private life, but are stuck for some reason and need a new impulse or different perspective to move on."
 
"People who are in a "rebuilding phase", for instance after graduation or as part of a job change." 
Business Projects
"Impressive appearance at our workshop." 
Managing director, 44, medium-sized company, Change facilitation
"'Empowering Strengths' - that was the motto of this comprehensive team workshop. Employees and the international management team developed a common vision through the professional facilitation of Ms. Reimers. Here, each and every strength of every individual was emphasized. After two intense days, my previously strong team had become even stronger.""
Program Director R&D, 35, Medical Engineering, Team workshop 
  
Business Coaching
 "Ms. Reimers helped me achieve my goals and the wingwave-Coaching was an interesting experience. Ms. Sabine Reimers' pragmatic and hands-on way helped me with finding solutions for professional issues. Ms. Reimers possesses a favourable balance between empathy and business sense which helps her showing sensitivity and competence."
HR Director, 52, International company

Training - Review of participants
"Trainer benefits from her HR Job in the past ."
"Skilled trainer, very flexible."
"Highly experienced trainer."
"Good structure, well explained, good skilled trainer, well focused to topic of training."
"Trainer very cautious and taking care not to deeping into personal critical stuff."
"Content and presentation, good discussions."
"Practical exercises were really good to reinforce the theory."

"Good exchange with the group."
"Practical exercises with direct feedback from trainer."
"Trainer paid attention to everyone in detail."

"Continued with calm with all participants."

"Very friendly and supportive atmosphere."
"Supportive, sensitive trainer."

wingwave-Coaching
"Collaborating with Ms. Reimers was trust-inspiring and interesting, interspersed with fun and sobriety.
I can only recommend the Wingwave method - the method is easily understood and you tackle the issue straight away. The diversity of human emotions was quickly present. I lost fears that have been blocking me. Long forgotten experiences surfaced and had an impact on my own decisions."
Business Consultant, 45, Management Consulting
 
"Ms. Reimers is very gracious and professional and collaborating with her is as easy as it is successful. She addresses and responds to her clients' problems carefully and with empathy; she tries to identify the problem and resolve it.
I was very sceptical at first and had never thought that this method would work, but Ms. Reimers showed me I was wrong; already after one session my problems were considerably reduced. Success was definitely recognizable. I can recommend Ms. Reimers 100%. High praise and many thanks!"
Customer consultant, 28, Car trade
 
"What I especially liked was, that we had achieved remarkable successes within short time. I am able to better understand my reactions in key situations. I can prepare myself, thus being able to stay relaxed and able to act."
Managing Director, 45, Training and consulting company
 
"When Ms. Reimers asked me to give her feedback on one of our coaching sessions, I said: 'Yes, of course, but please remind me what the issue was...'. What better problem resolution could there be - you do not even remember the problem!"
Head of HR, 43, Tourism industry 

Life Design Consulting
"You really met me where I was at that time - taking into consideration my health and mental state. You strengthened my courage in a very empathic and sensitive way, supporting my skills naturally. You never lost faith in me, thus keeping me on track in a goal-oriented way. You never gloss over anything, are honest and focused on the client. In short: Clear - open - goal oriented - empathic - professional. Highly recommended!
Executive, 55, Social services
Life Design Workshop
"For me, this was the first workshop of this kind and it worked well. I really enjoyed developing a personal goal from a relatively unclear initial idea.
The "reminders" I created work very well because I see them every day so I cannot forget my goal."
Client Relationship Manager, 50, Management consulting
 
"I am highly motivated and often recall the workshop. My symbols remind me every single day! The champagne cork is my symbol not to lose sight of my goal!"
Marketing Expert, 42, self-employed
 
"The Life Design Workshop consciously and vividly showed me what my skills are and where my goal is."
Management Assistant, 44, Sales and distribution of foodstuff
 
 "Ms. Reimers works in a very structured and organised way and is very honest and open. I found working with Ms. Reimers to be very professional and solution-oriented. I especially liked working in a small group and the schedule for the day.
The workshop had a motivating effect on me and helped me to think outside the box."
Businesswoman, 24, Corporate health management